UN General Assembly – latest: Zelensky outlines 5-part Ukraine war peace plan in scathing speech against Russia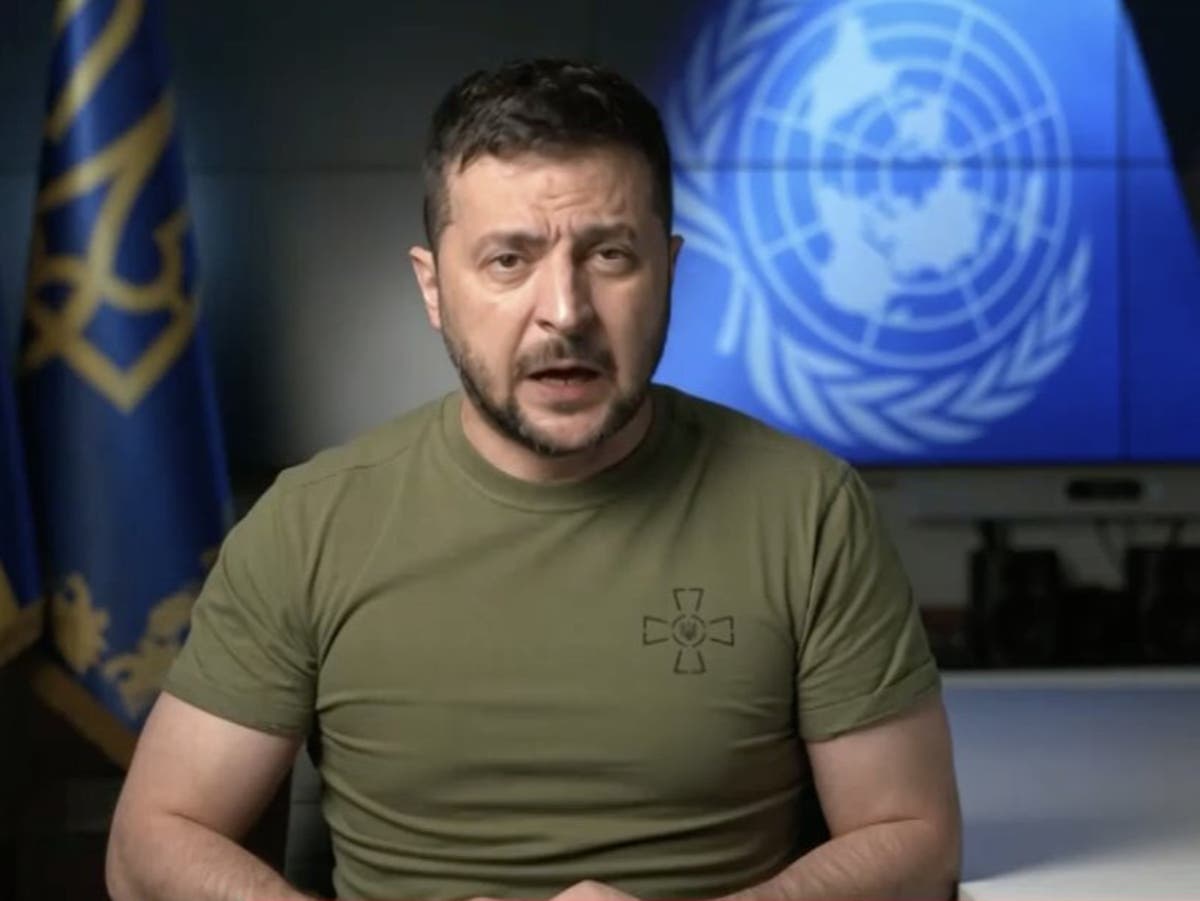 Mayor tears up Russian flag after Ukraine retakes northern Kharkiv
Speaking to the UN General Assembly on Wednesday, Ukrainian President Volodymyr Zelensky detailed Russia's atrocities and described a comprehensive peace plan aimed at ending the war.
"How can we allow Russian troops to be somewhere on Ukrainian soil, knowing that they are carrying out such mass killings everywhere?" Mr Zelensky asked. "We can't. We must protect life. The world must protect life."
He called on the international community to temporarily deprive Russia of power at the United Nations, continue sanctions and set up a special court to oversee the peace process.
Joe Biden condemned Russia's "open nuclear threat to Europe" in his own speech on Wednesday, and European foreign ministers called an emergency meeting to discuss Russia's mobilization.
Mr Biden said Russia was waging a "brutal and unnecessary war" against Ukraine, declaring support for a country hit by food shortages as a result of the invasion.
His speech came a day after Russian President Vladimir Putin announced a partial mobilization of 300,000 reservists as his troops struggled to regain their footing after a string of victories on the battlefield in Ukraine.
Russia's war in Ukraine dominated the first day of the United Nations General Assembly (UNGA) as world leaders gathered in person for the summit three years later in New York.
UN Secretary-General António Guterres said the 77th meeting was held at a time when the world was in "great danger" and "paralysis" due to war, climate chaos, hatred, poverty and inequality. World leaders condemned the Russian invasion.